0

We had some mixed emotions today. My youngest son is still running a temp and he is missing the Spring Concert as we speak. He was worried about going to school late last night and missing his concert but his fever was high and I told him not to worry about it because his health is much more important that his concert. I know that it is part of his schooling but I can't risk his well-being. We were supposed to split up today because tonight is also my oldest son's concert as well. We just got home from the band competition and I thought they did great. There was also one school that I think their greatest competition, but they all did their best so good-luck to the best middle school band.
0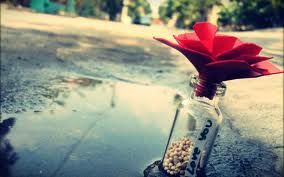 It's almost the end of school and it's about time to think about vacation! Unlike last year, we will have a short vacation this year because my son is really looking forward in working a part-time job this summer! This is a good thing and I want to encourage him in working hard so he will learn the value of money! It will be his and hopefully he will follow his plan in saving it in order to buy him a car. Well, we will eventually help him but we want him to be responsible and working for his own $$ is one way to do it.
Anyway, I know that this vacation won't be as special as last year but we are going to celebrate our 11th wedding anniversary so it'll still be special ♥. Last year of course was wonderful! I had a surprised trip and an anniversary ring too! I would settle for a regular wedding bands for women but the ring I got was beautiful and yes, I would prefer it coz my husband chose it for me! I wasn't expecting it! I am happy with my wedding ring and he has been apologizing for years for not able to afford a good ring back then but I love my wedding ring and I still wear it with my anniversary ring and I don't think I will take it off–like ever!
So this year will be a shorter vacation so that means I don't have to pack a lot of clothing! I always pack excess clothing and I have no good explanation on why I kept on doing that, but I will have to pack light this year because there's no reason in packing a lot for a 2 weeks vacation!